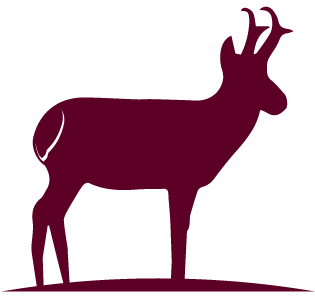 Antelope aka speed goats are a blast to hunt for both our guided and unguided hunters. Antelope are abundant in our area and for archery, it is almost a guarantee that you will get the license. Archery is an adrenaline rush, you will be tested on your spot and stock techniques we also use decoys and ground blinds for our private ranch archery antelope hunts.
We offer several types of antelope hunts including rifle, archery hunt, ground blinds, spot and stalk. Antelope hunting will test your skills and their since of curiosity always makes for an exciting fun filled day. These are some of the most fast pace hunts we offer. Our area will offer you a chance at a real trophy antelope.
Our rifle guests have had a 100% shot opportunity in the last two seasons.  Getting the license during rifle is more difficult than getting the antelope once you have the license. For our area, you have about a 40% chance of getting the license the first year you apply.
Seasons and Dates
Archery (900 Series):
– Mid Aug – Mid Nov
– District: 900-00
Rifle:
– Mid Oct – Mid Nov
– District: 321-20
Application Deadline:
– June 1
License Costs Non-Resident:
– UCO helps in the application process to help you get a licenses. Licenses are not included in the cost of stay the hunt. Estimated license cost for 2021 season is $205