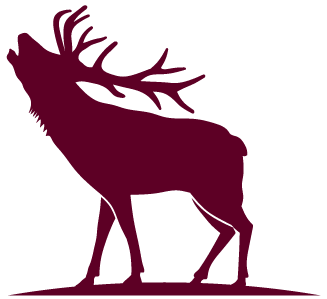 UCO offers both guided and unguided National Forest hunts that take place in the Snowcrest, Greenhorn, and Gravelly ranges. A limited number of guided private ranch hunts are available. We are located in hunting areas 330,324, 326 & 322 which offers some of the best elk hunting in the state of Montana. Elk numbers are higher than the FWP objective in our area, this allows you to harvest a bull elk or cow elk with your big game elk license. The average bull is 5×5 or larger. Elk hunting can be one of the most rewarding hunts and it can also be one of the most challenging hunts. For one of the most exciting hunts, there is nothing that compares to an archery bugling bull hunt.
Mule Deer are also abundant in our area, and we get a number of respectable bucks. Area #330 is a general permit area and area #324 is a permit-only area and UCO will help you with this process.
Seasons and Dates
Archery:
– Labor Day Weekend to Mid-October
– General Permit Area
Rifle:
– Late October through November
– General Permit Area
Special Permits:
– Elk B (Cow elk) Permit area #399-00
– Mule Deer (Trophy Buck) Permit area #324-50
Application Deadline:
– April 1 General Big Game License and Deer Permit – June 1 Elk B Permit
License Cost Non-Resident
– UCO helps in the application process to help you get a license. Licenses are not included in the cost of the hunt. Estimated cost for 2021 Big Game Combo Elk/Deer License, Preference points, and state fees $1,170.00.