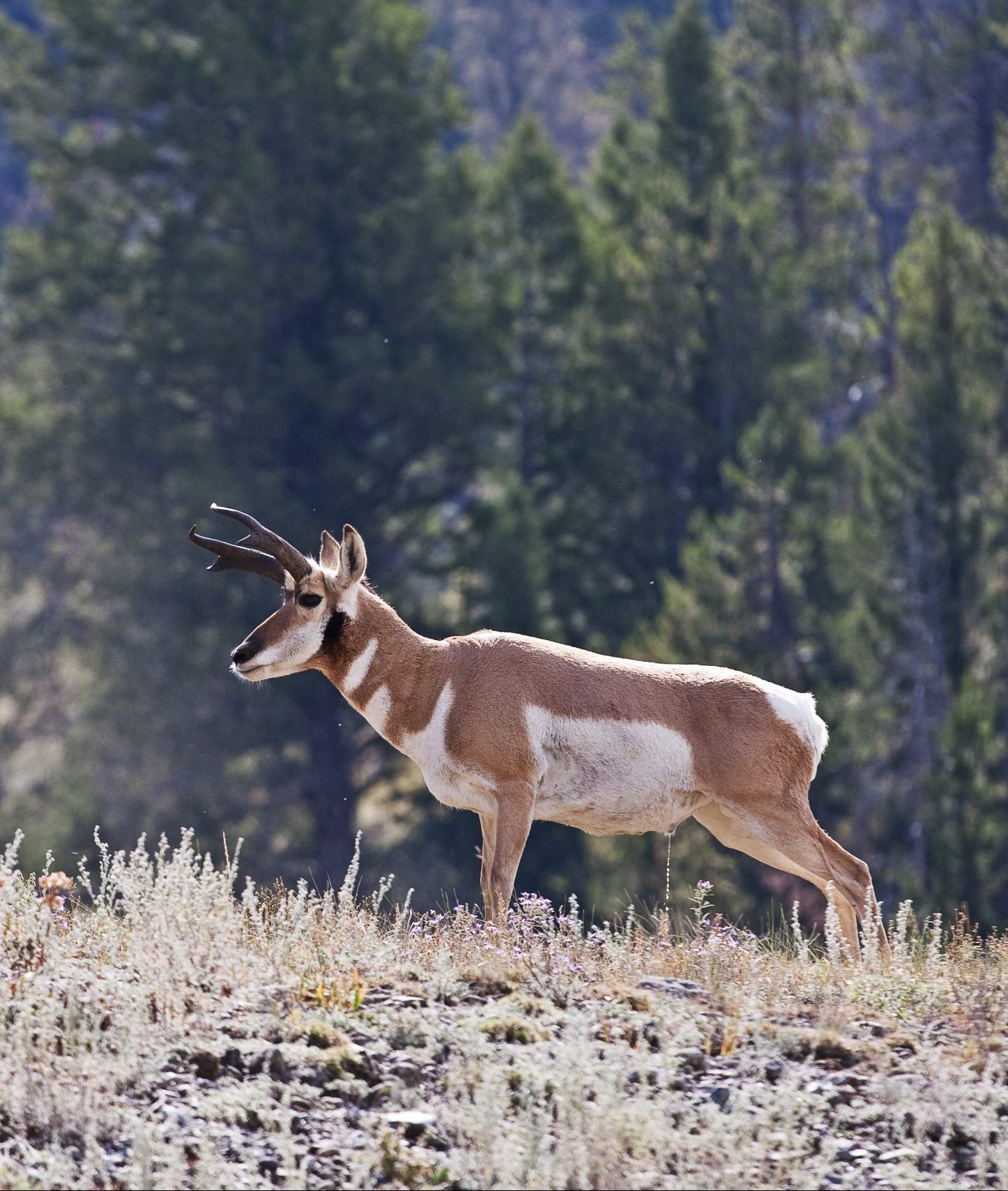 One of our favorite hunts for both beginning hunters as well as experienced clients is pronghorn antelope hunts. Not only are you able to hunt all day long, but you are virtually assured of nonstop action. We literally have hundreds of antelope and have harvested numerous Boone and Crockett animals over the years. With the right seasonal conditions, our top-end antelope will measure between 16″-17″ and scores will be in the mid-'80s.
Pronghorn hunts are also one of the most affordable big game hunts that we offer. It is a great hunt for those who want to experience the west for the first time. The weather during antelope season is usually some of the nicest we experience all year long. Our success rates approach 100% on these hunts year after year.
The tags are on a drawing basis with June 1st being the deadline to apply. We will gladly assist you in the application process. It is also possible to combo an antelope hunt with a deer hunt during the last 2 weeks of October. Call us today for more information and pricing.