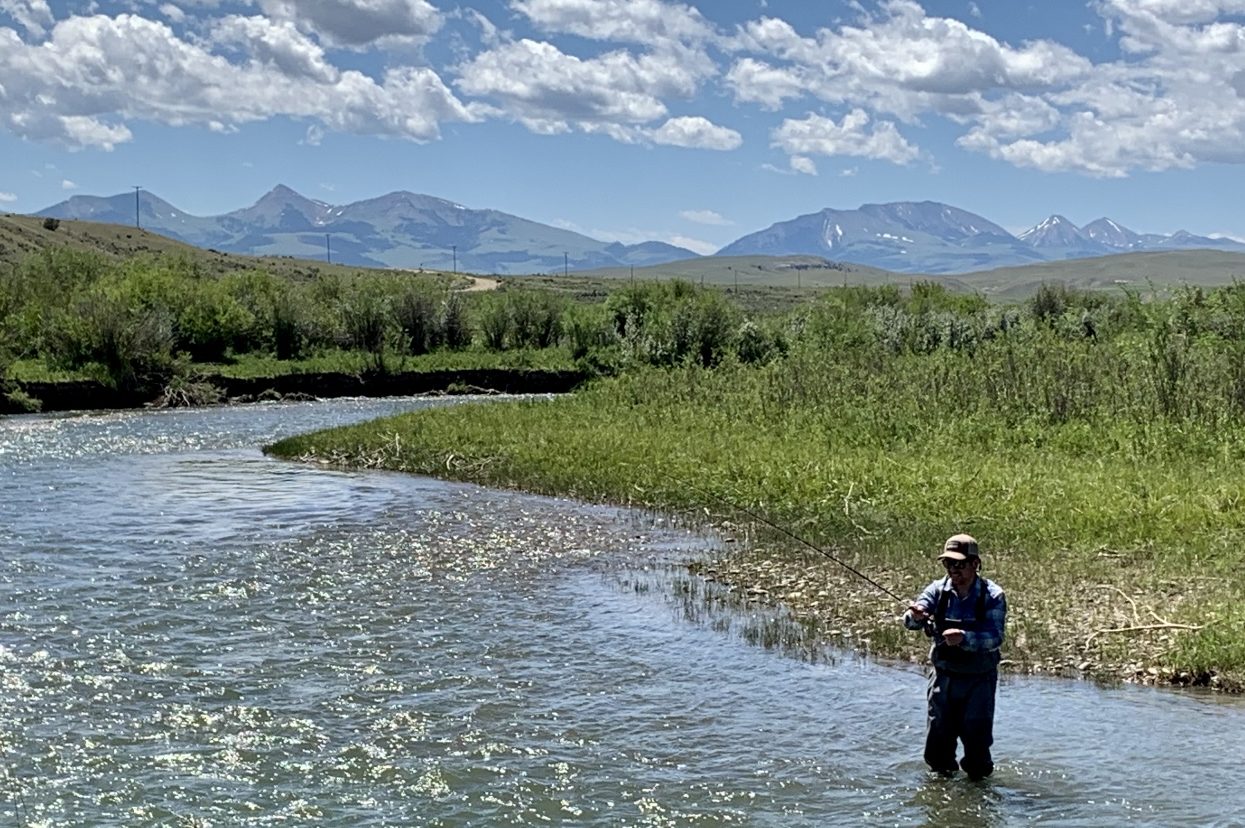 The Rivers
Ruby: provides excellent fly fishing for anglers. On the Upper Ruby, you will find rainbows, cutthroats, brook trout, and grayling. The lower stretch of the river, below Ruby Dam, provides excellent brown trout fishing. Catch them all plus the Mountain Whitefish and you've caught the Ruby River Grand Slam.
Madison: is a fly fishing mecca for serious anglers. It is classified as a blue ribbon fishery in Montana and is one of the most productive streams in Montana for brown trout, rainbow trout and mountain whitefish. The Madison is an hour from UCO.
Jefferson: Known for big brown trout, the Jefferson retains much of its scenic beauty and wildlife diversity from the days of Lewis and Clark, from broad valleys to a narrow canyon, it passes through a region of significant geological diversity. The Jefferson is an hour from UCO.
Beaverhead: Prominently a brown trout river the name of the Beaverhead originates from Beaverhead Rock on the middle river. This rock formation was recognized by Sacajawea when the Lewis and Clark Expedition passed the area in 1805. The Beaverhead is 1 ½ hours from UCO.
Big Hole: A destination for serious trout fisherman since the late 1880s. The Big Hole is known for its high numbers of wild and large rainbow and brown trout and excellent brook trout fishing. The Big Hole is 2 hours from UCO.
UCO will help anglers arrange an outside guide services for the Beaverhead and Big Hole Rivers.